Your Product: All decor needs to be on site prior to our scheduled arrival. Please submit a detailed overview, venue layout, and inventory list.
Our Product: Includes all sourcing, wrapping, packing, loading, and unloading into your venue. Transport within venue, staging, set up/styling, removal of all packing materials & boxes prior to your event.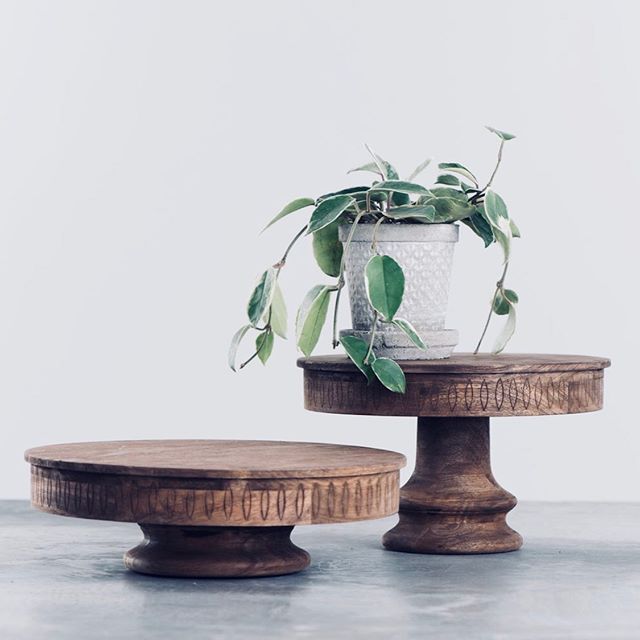 Unlimited/ Partial Decor Rentals:
Unlimited: Client will have access to all SBD inventory to complete all table decor for their event. Includes sign in table, card/gift table, cake table, dessert/snack bars, head/kings table, all guest tables. Includes all signs/easels, battery candles, & artificial greenery. Does not include linens or fresh floral. Fabric draping & light hanging requests are additional services.
Partial: Client supplies 50% of the event decor needed, SBD provides the other 50%. Perfect for clients who have most of their decorations but need garlands, a few lanterns, easels/signs, battery candles, etc. SBD will work with you to create a cohesive design.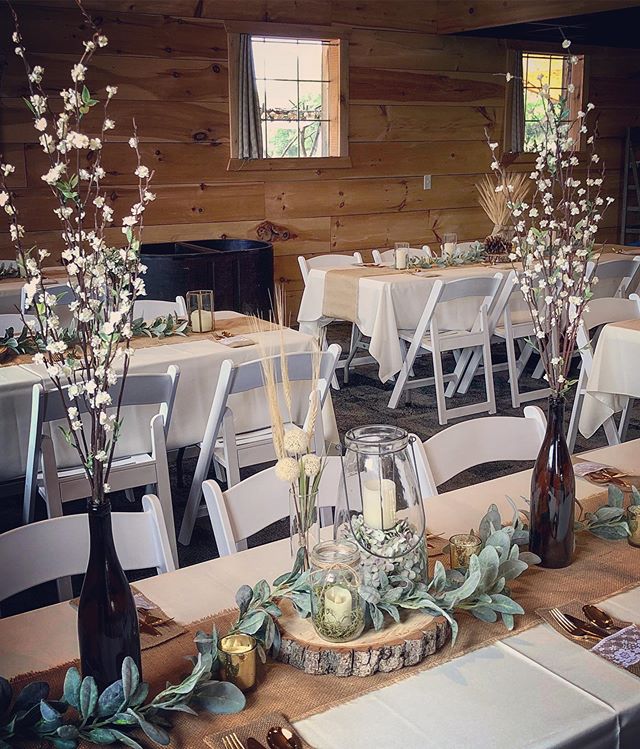 Your Product: All decor will be carefully removed, wrapped, packed, and boxed in containers provided by the client. Placed on site in a secured space approved by the venue. No hauling/removal out of venue by SBD to vehicles, homes, or other offsite requests. Typically a 2 hour service.
Our Product: All decor will be wrapped, packed, boxed, loaded, and removed from your venue by SBD. Includes all washing, unloading, and restocking. Typically a 2 hour service.
SBD offers fabric draping services in white sheer 12'-24' panels accented by your choice of ribbon color & optional greenery choices at no additional cost. Service available for arches, arbors, backdrops, barn decks, etc.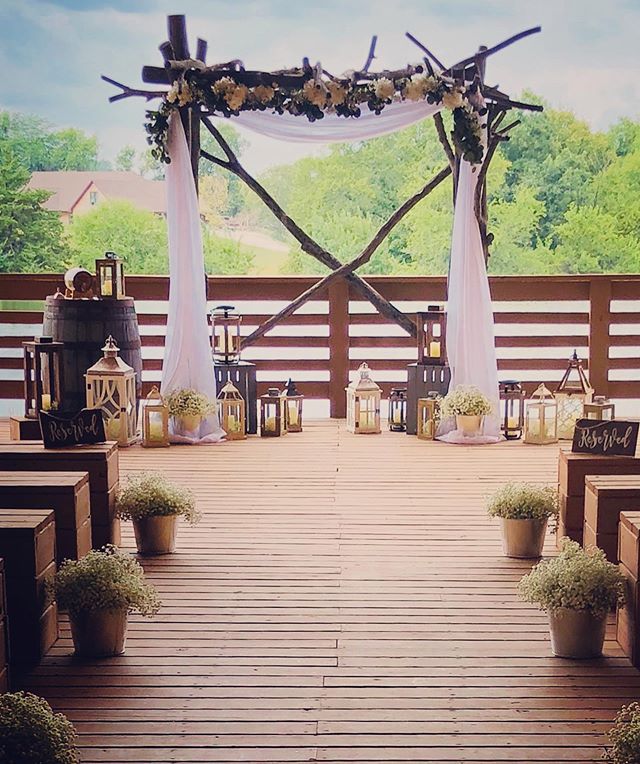 Current travel fee is $25. per hour. For events with Takedown Service over 1 hour away from SBD required $125 lodging fee will be billed or a request made for a room in the reserved hotel block. All travel fees out of state will be discussed with the client and billed accordingly.